to
Fred's Home Page!
16th revision of these pages: Jan 2006.
---
** Click here for the Download Zone **
---

The FISHnet Page

Softography

Photos: Japan Oct '04
---
Cheers!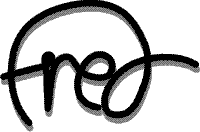 ---
Boring legal gubbins:-
These pages are © R E Williams, aka "Fred", aka "FISHnet software" 1997.
Any resemblance between views expressed by me, and the views of Orpheus, or whoever, are a bit of a spooky coincidence, really.
---