Japan, October 2004
---
Not a clickable image map, but a quick guide to where my three weeks of sightseeing actually took place... Shortcuts to piccies below.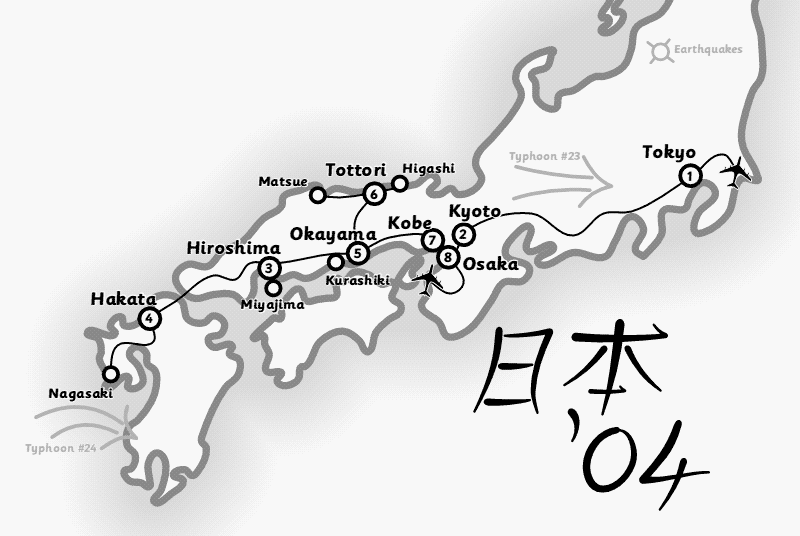 ---
...After the attrition that was required to reduce the photo count down to 99 (for the "real life" album), I've reintroduced another 20 or so for the online version...

Tokyo: October 16-21

Kyoto & festivals: October 21-23

Hiroshima & Miyajima: October 23-25

Hakata/Fukuoka & Nagasaki: October 25-28

Okayama & Kurashiki: October 28-30

Tottori, Higashi-hama & Matsue: October 30-November 2

Kobe: November 2-3
Osaka: November 3-5
---
---
Boring legal gubbins:-
These pages are © R E Williams, aka "Fred", aka "FISHnet software" 2004.
Any resemblance between views expressed by me, and the views of Argonet, or whoever, are a bit of a spooky coincidence, really.
---